Events San Diego Chapter
Subscribe to posts
We can all agree, 2018 was a great year for LRIG-SD! We hosted two amazing events—enabled because of our generous vendor sponsorship at each meeting. To show our appreciation for their support, we are hosting a get-together at Cutwater Spirits (
https://cutwaterspirits.com
) Tuesday, December 4
th
, 2018 from 5-7pm. Light food and beverages will be served.
 
This is strictly a networking/social event; no presentations or vendor exhibition—just come ready to celebrate the close of 2018 and the amazing plans we have for LRIG-SD in 2019!
Cutwater Spirits
9750 Distribution Ave
San Diego, CA 92121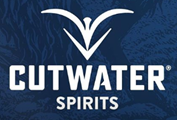 To ensure we have enough food and beverages for everyone, 
please RSVP 
at 
EventBrite
. 
Looking forward to seeing you there,
LRIG-SD Team 

Click here to register and for more information!
October 18, 2018
Green Acres

 
10300 Campus Point Drive 
San Diego, CA 92121

Schedule

11:00 – Event starts, Exhibits open 

12:00 – Lunch service

1:00 – Start of technical program

(Rapid Fire Innovation, presenters TBD)

3:00 – End of technical program / Beginning of happy hour

4:00 – End of Happy Hour and Event

  

Vendor Exhibition
| | | |
| --- | --- | --- |
| Todaro Robotics, Inc. | GRENOVA | GNF Systems |
| V&P Scientific, Inc. | BioNex Solutions | Titian Software |
| Agilent Technologies | INTEGRA Biosciences | Eurofins DiscoverX |
| Precise Automation | BlueCatBio | Biosero |
| Labcyte | TTP Labtech | Liconic |
| Ziath North America | Atlantic Lab Equipment Inc. | Analytik Jena |
| SLAS | Molecular Devices/Forte-Bio | LRIG |
| | Thermo Fisher | |
Rapid Fire Speakers

Lauren Alcoser, BASF Enzymes LLC
Cell Transfer; a Sound Solution

Derrick Miyao, Scientist, Neurocrine Biosciences
Automated chemical reagent management using the Hamilton Verso

Hung Nguyen, Senior Research Scientist, Calibr
3D Printing Increases Lab Capabilities at a Negligible Cost

Louis Murray, Senior Account Manager, Thermo Fisher Scientific
From collaborative robots to collaborative systems

Aaron Boussina, Process Development Engineer, Illumina
cLLD Verification in High Throughput Reagent MFG

Mike Ouren, Precise
Cobots and High Availability Laboratory Automation

Bethany Allen, West Coast Territory Manager, TTP Labtech
dragonfly discovery – significantly reduce assay development time and improve HTS efficiency

Russ DuChene, Sr. Account Manager, Labcyte
Keep the tips- Next Wave Integrated Automation Optimized for Ultrasound Dispensing

Dr Brett Goldsmith, CTO, Nanomedical Diagnostics
Capture Elusive Binding Data for Your Key Compounds Using Graphene-based Biosensor Agile R100

Navjot Kaur, Software Product Manager, Biosero
Agilent Multi-LCMS WorkCell

Ali Safavi, President and Founder, Grenova
Reducing Plastic Consumable Waste in the Laboratories Through Financially Viable Solutions.

Dr. Alastair King, Scientific Director of Phenotypic Screening Services
The OncoPanel™ Cell-based Profiling Service – multiplexed analysis for cancer drug discovery and genomic biomarker identification
Roth Auditorium 2880 Torrey Pines Scenic Drive, La Jolla



Free food, great speakers and networking.
Mark your calendars! The San Diego LRIG Chapter and LEADS Discovery Group is once again teaming up for our Annual Holiday Event to be held at the Janssen R&D Facilities on Wednesday, December 16, 2015.
The festivities will start at 6:00pm. Come and share the holidays with your friends and colleagues with food, drinks and holiday raffle prizes.
Janssen R&D is located at 3210 Merryfield Row, San Diego, 92121.
If you need to sign up to be an LRIG member, visit http://lrig.us8.list-manage.com/subscribe?u=12255fe4385eeae677380eb71&id=530e11676f
To update your profile, visit http://www.lrig.org/join/update-member-info